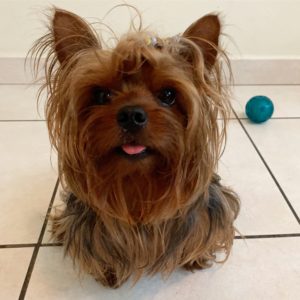 Hi everyone! I'm Hercules & although I'm a Teacup Yorkie I have the heart of a Great Dane 😎 I'm in charge of three humans who always keep saying I'm not aware of my size. That's probably because I love playing with German Shepherds all the time.
My favorite time of the day is waking my humans up so they can spoil me by giving me toys, playing with me, giving me my favorite snacks & rubbing my belly.
As you may see on my pictures I'm obsessed with toys. I love them all, know how many I have and I even know if someone touched or moved them. My favorite toys are the squeaky ones 🤩 I'll show them all here on my page!