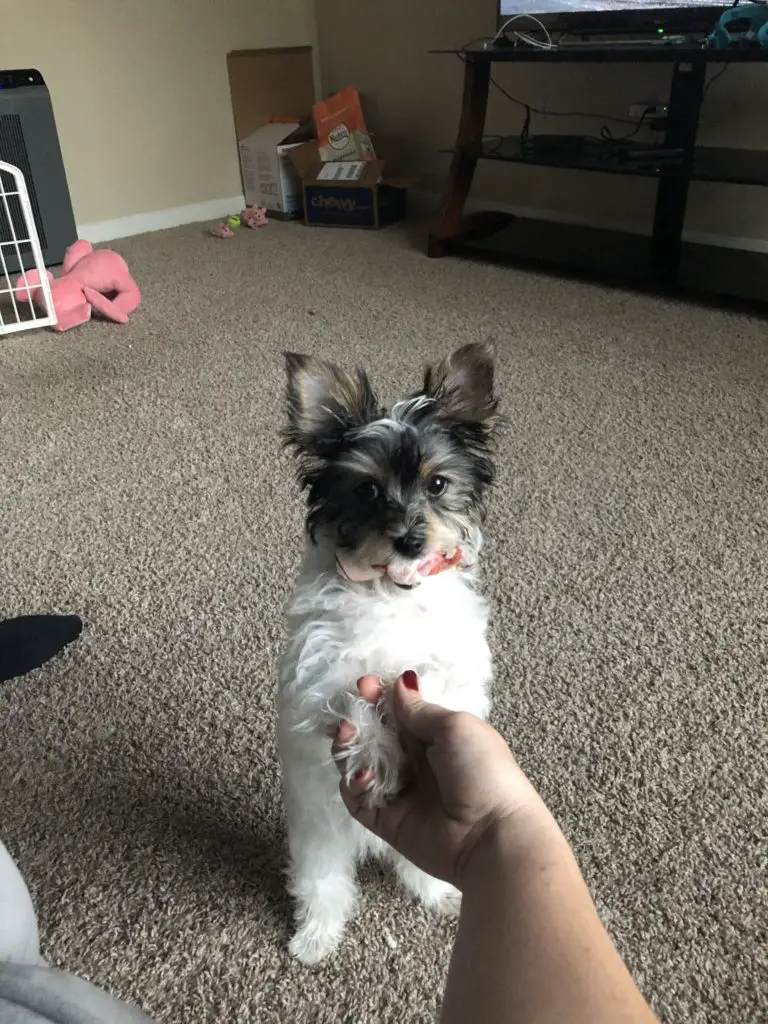 I'm what's known as a Parti Yorkie. Even though my littermates were all born with the traditional black and tan coloring for Yorkie pups, I'm mostly white with black and tan markings. See also Biewer Yorkie, which is a whole breed started with two uncommon piebald Yorkies like me!
I have a very spunky personality. I play, play, play whenever I can, and whenever I can't I give my pawrents attitude about it. I've learned to make these little cooing sounds they think are cute instead of whining, and it works! Or, I insist on napping in their laps.
This weekend we picked up my new big brother from United Yorkie Rescue, so stay tuned for our big adventures together!
Checkout my Instagram page here!